About
Hi! I'm Ben. I like solving problems with a combination of rigorous logic, playful creativity, and just a dash of outside-the-box brilliance.
In the world of work, I help organisations with digital and business strategy. I focus in particular on innovative solutions that deliver a measurable return on investment and drive sustainable growth over the long term. My experience includes a number of senior client-facing roles at Mercurytide, a strategic digital consultancy and development agency, and founding Lantern and Crook, a consultancy aimed at helping charities and third-sector organisations make better use of technology.
When I'm not doing that, you can usually find me reading a book, playing boardgames, taking photos, out hiking across a mountain or two, or some combination thereof.
I've recently moved to Dublin, Ireland, in pursuit of new adventures. Previously I was in Edinburgh for 10 years, during which time I ate lots of haggis, appreciated lots of single-malt whisky, and tried to hike as many mountains as possible.
If you'd like to reach out to me, please do get in touch!
Projects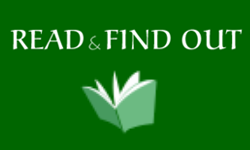 Read and Find Out
I can't really talk about Read and Find Out without mentioning Wotmania. This site started life as a gathering place for fans of Robert Jordan's "Wheel of Time" books, but quickly built a strong and close-knit community who stuck around for all types of discussion, and for each other. Wotmania closed its doors in 2009, and I decided to build Read and Find Out to create a home for this displaced community.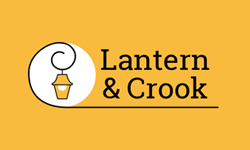 Lantern and Crook
I wanted to find a way of giving back, so in 2016 I founded Lantern and Crook in order to assist charities and other third sector organisations with digital and business strategy, helping them to make the world a better place.
Photography
I have a passion for photography, and enjoy taking my cameras on travels abroad and out hiking the wilderness. I generally tend to prefer landscape and architecture over portraits, capturing the symmetry of man-made arcs and lines on one hand, and the wild and ethereal power of nature on the other.
For digital photography I use Nikon DX - currently a D7200. However, I have been spending more time recently with an old medium format camera that used to belong to my grandfather - a Yashica Mat LM.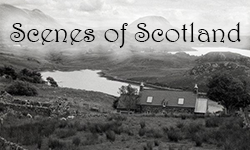 Scenes of Scotland
The North-West of Scotland is a wild and rugged place full of spectacular mountainscapes and barren moors, wide sandy beaches and ancient ruins. Scenes of Scotland is a collection of photos - some digital, some captured on medium-format film - that I've taken whilst out and exploring the Highlands, and which I think show a little of Scotland's true nature.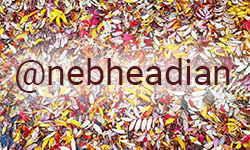 Instagram
If you're looking for an odd mix of photos which tend to focus on self-enclosed symmetry and shape, my instagram feed might be of interest. The odd travel photo pops up from time to time, and there's also a fair ceilings, if that's your kind of thing (#lookingup).
Contact
If you'd like to find out more about me or have any pressing questions, you can get in touch via email at ben [at] nebhead [dot] com or through any of the following sites: